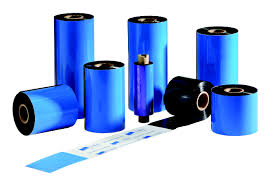 Zebra Oil Change ribbons 57mm x 74m (6 rolls)
Black wax and resin ribbon 57mm x 74m for Zebra printers

Each ribbon begins with a Clean Start tab that cleans your printer head.
These ribbons are made with premium film and are designed to print oil change labels.

Designed for office printers.
Comes in a pack of 6 ribbons

Specifications:
Width: 57mm (2 1/4'')
Length: 74m (240')
Core diameter: 1/2"
Material: Wax/black resin
---
---
More from this collection